Jo Houston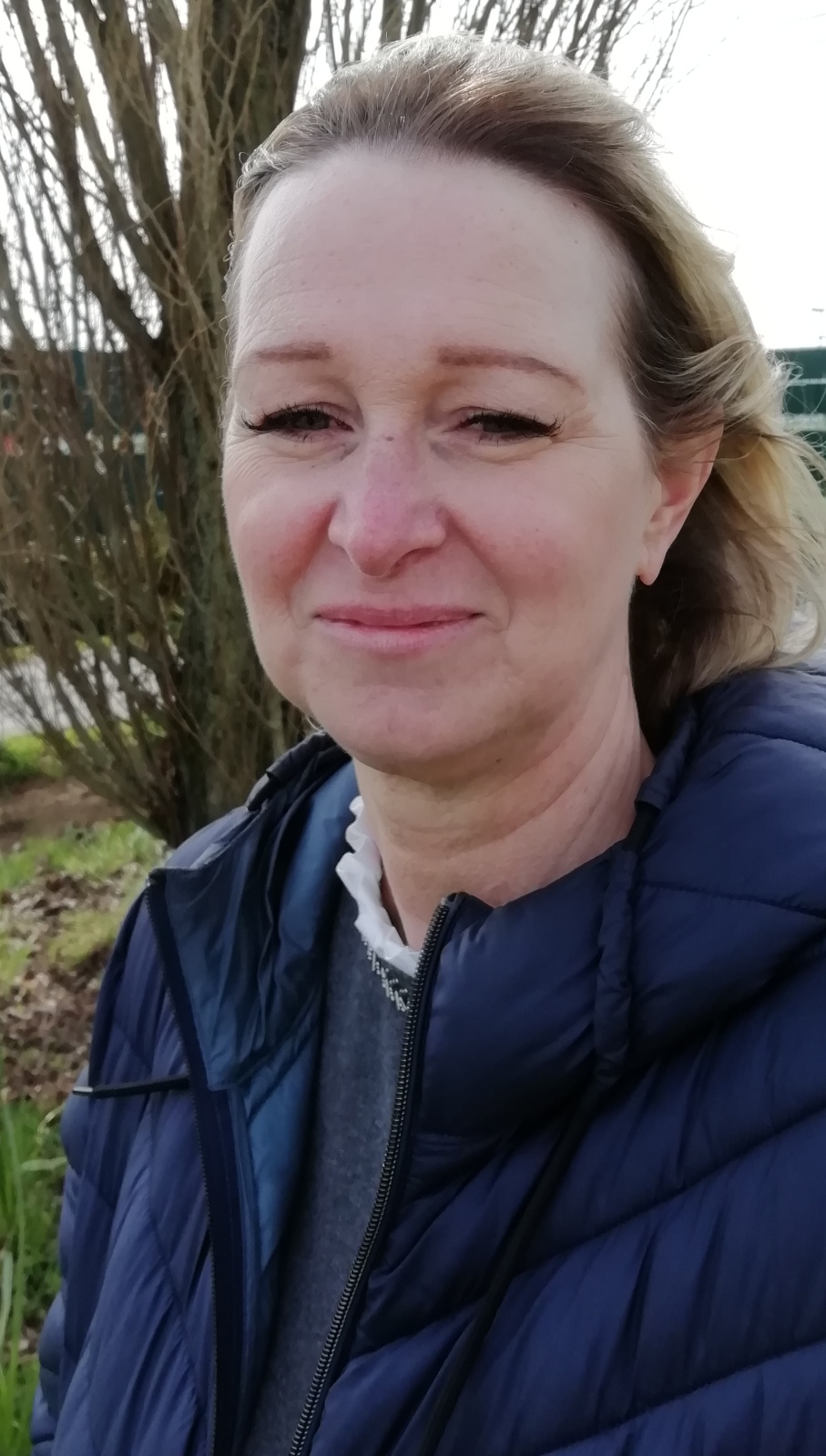 Family Action is a mainstay of support for children and parents in Southend, South Essex.
The well-respected national charity, which was founded in 1869, remains committed to empowering parents and carers, giving children choices and providing universal and targeted holistic services to help families under pressure.
Jo Houston is one of Family Action Southend's Two Cluster Managers – alongside Nicola Marks – and together the pair oversee Southend-on-Sea centres at Blenheim, Prince Avenue, Eastwood, Summercourt, Friars, Hamstel, Centre Place (Woodgrange) and Cambridge Road.
Jo has seen the service change and grow; it supports children and their families through a range of different services provided within the centres, such as Stay and Play, cooking, baby groups etc.  Families are referred through its family support services, self-referrals, midwives, social workers and other community organisations.
Jo said: "The services Family Action run are all about support and empowerment, we are trying to improve the choices for families and their children, and we work very closely with other partners such as health and midwifery to support this.
We heard about Garon Park through Project 49. Garon Park – and especially Wellbeing at Garon Park – is unique.
We provide Toddler Active sessions there throughout the year and special events within the school holidays, we like the fact that the place is safe and secure with gates that can be locked.  There is plenty of room for the youngsters to play and socialise, and parents and carers to meet other and have fun too." she said.
Jo also praised Garon Park's innovative Nature School plans and building which was in the last stage of construction when Family Action resumed their post Covid lockdown sessions in late March 2021.
For more details of Family Action either contact them via their Facebook page Family Action – Southend Children's Centres – Home | Facebook or direct to either Jo or Nicola on jo.houson@family-action.org.uk or Nicola Marks on Nicola.marks@family-action.org.uk
For more details of what's on offer at Wellbeing at Garon Park contact community Relationship Coordinator Frazer Clark on frazer.clark@garonparkcic.com
Southend United Community & Educational Trust
We caught up with participants and staff at our recent PAN disability Soccer School playing at Garon Park. Here's what they had to say about their experience.
Jemma Pimlott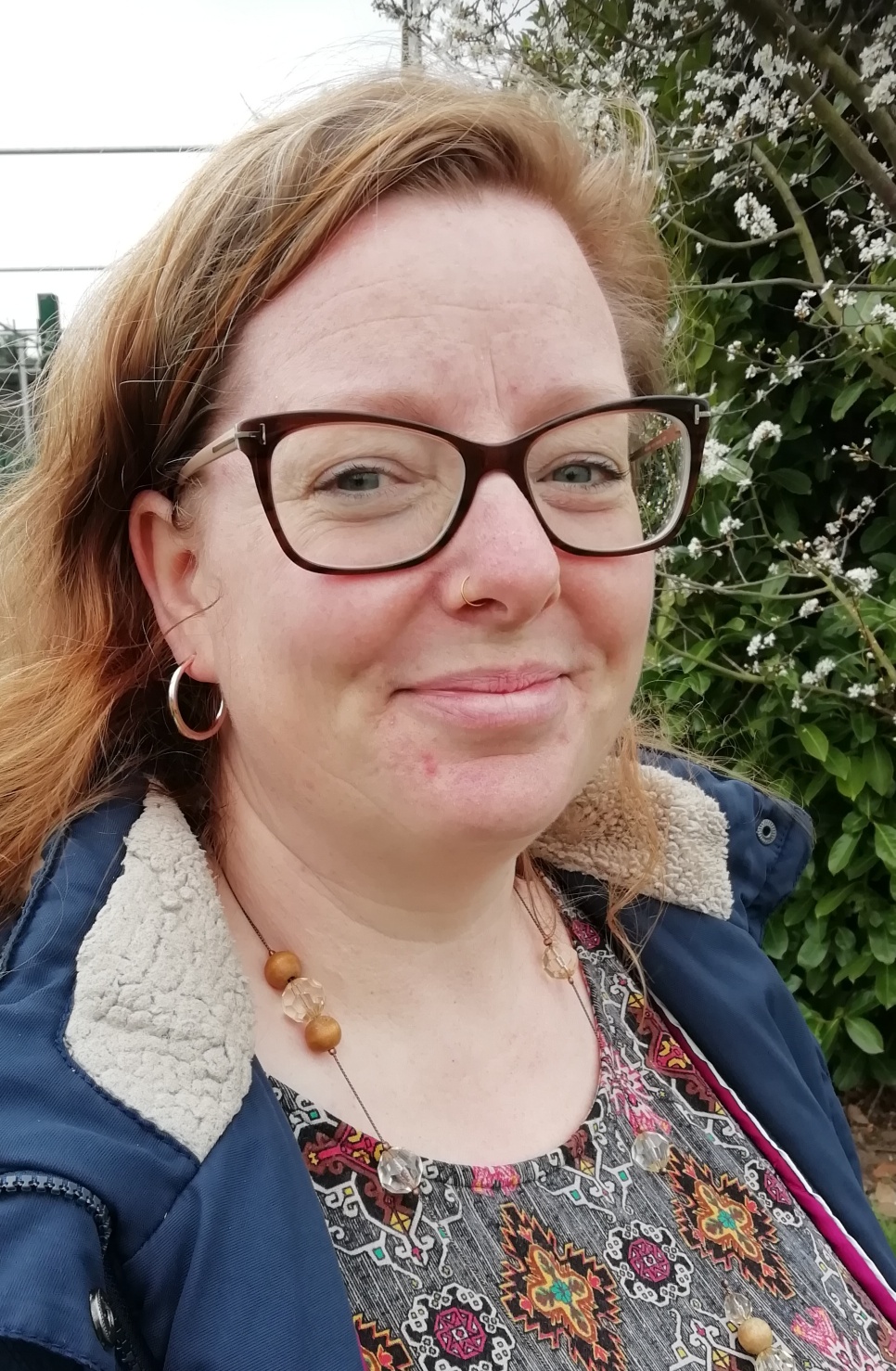 Jemma Pimlott, along with Alicja Pachalko, runs a special Home Education group which provides a fantastic way for families to give their children a different approach to education in the Southend area.
For many very young people who find the mainstream school setting difficult to flourish in – but whose needs are not right for Special Schools – Home Education groups provide a great a place to gain confidence, learn and improve their social skills in a fun-based, supportive and nurturing setting.
Jemma is a big fan of what Wellbeing at Garon Park has to offer and its massive potential as the spring/summer 2021 Lockdown eases.
She was running the group late in March 2021 when Garon's Community Relationship Coordinator Frazer Clark interviewed her about the group's work in Southend and her thoughts on Wellbeing at Garon Park.
Jemma was born on Canvey, but went to the Manchester/Salford area for university and it was there that she started her career in social work. She then moved into the joint social work and nursing area before she and her husband moved to Derbyshire where she was involved in childrens' palliative care and other areas of specialist nursing.
The family made another move to London where she had two children and she became much more interested in the growing Home Education movement which seeks to provide a mixed, broad education for children who sometimes fail to thrive in a normal school setting.
This may be because of a whole range of issues to do with everything from mild cerebral palsy or ADHA to those on the Autisic spectrum – and a range of other conditions which make fitting in and doing well in a neuro-typical setting more difficult.
The children are educated in life skills, and their differences celebrated rather than highlighted or picked on.
Jemma said: "We try to use all the skillsets that we have within the group to help young people learn – in a fun way – about science, counting, the natural world, relationships, history, sport and a lot more. It is a broad education and a great way of helping children with extra needs.
"We love what Wellbeing at Garon Park has to offer and the way that they are moving out of Lockdown with the Nature School building nearly finished, the pond already attracting wildlife and plans for childrens play areas and more moving on."
"We have made suggestions about adding additional changing facilities at Garons which would help some of the parents. And perhaps the transport links to Garon Park could be strengthened by the local council or bus companies.
"But for anyone with a car the car park is huge, free and so close," she added.
As a learning co-operative organisation the Southend group draws its membership from all over Southend and as far as Canvey and Rayleigh.
In pre-Covid times  the group would have also been running ad-hoc sessions, alongside museum trips, Pizza Express kitchen visits to see food being made and prepared as well as Theatre backstage visits – hopefully all those other visits will begin again as we head into the summer of 2021.
But one thing's for sure – Jemma intends to bring her Home Ed group to Garons for a long time to come!
For more information contact Jemma.Pimlott@Gmail.Com
Jackie Sirdifield - Walking Coach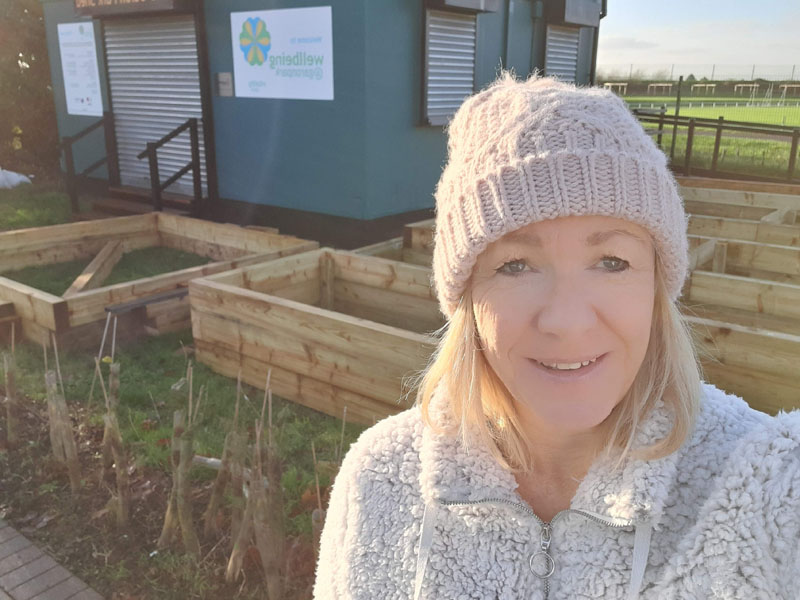 Jackie Sirdifield's connection with Wellbeing@GaronPark started in the late summer of 2020.
And since then the Active Life coach has become – despite the on-off nature of the UK's Covid-19 lockdowns – a huge fan of what Garon Park has to offer.
She has been a professional walking coach for a number of years, and learned about Garon Park from Active Life's Sarah Potts – who is a well known figure on the south Essex fitness scene.
Jackie's career as an experienced walking group coach (of seven years) is just one of the strings to her bow; she's also accomplished at pilates, yoga and is also a keen tennis player – and now walking netball player.
Jackie, 58, said: "I was impressed with the way things ran up at Wellbeing@GaronPark from the first time I visited. I did not know much about the site until Sarah told me about it.
"Everyone there is helpful and they have fantastic facilities for us walkers. The type of walking I teach helps enormously with people's overall health and fitness levers – but it is much more than that.
"Walking on the Garon track – which has plenty of 'spring' in it so is good for the joints – and it helps with posture, prevents knee problems and, given these Covid times, helps release positive endorphins which help with wellbeing and make you feel happier.
"The Wellbeing@GaronPark site in particular is that it is great for those people who worry about their mobility or those who want to be more active or even a bit slimmer, but don't feel that a gym is the right place for them. Full-on gyms can be quite intimidating places if you are just starting out.
"Sometimes people feel isolated by their situation and the walking groups provide a great forum for them and a ready-made group of friends. Size/age/fitness do not matter with us.
"I believe that fresh air clears the mind and gives you time to reset and rethink. Most people starting walking with us, begin by saying, 'I have not done much exercise…' and that really does not matter.
"I know that in six months time anyone who joins in with us will be fitter and healthier and happier than before. It's also a way to boost your confidence.
"Up at Garons I know how to get the most out of anyone – no matter what their starting level of fitness. First time exercisers will gently eased in so that they build up their activity slowly and safely, while for the slightly fitter I will throw in the occasional set of squats so that they are being tested too," she added.
Jackie – who works part time in the school office at Bournes Green School – is improving her own skill base too, working on turning herself into an accomplished walking netball player. She formerly played netball at Westcliff High School for Girls and Clements Hall, but is now part of the group which embraces the embryonic walking netball scene at Wellbeing @GaronPark. She is also a recently qualified Indian Head Massage practitioner, and as a first-time grandmother she's busy on the family front too.
Jackie's only suggestion about improving the set up at Wellbeing was that some of the lines on the netball courts were a bit too pale – but even this is about to be solved with new line-marking scheduled for the G3 pitches in the spring of 2021.
Jackie's walking courses cost £5 per person (which includes a free cup of tea) and she can be contacted at 07725 710892.
Frankie Banks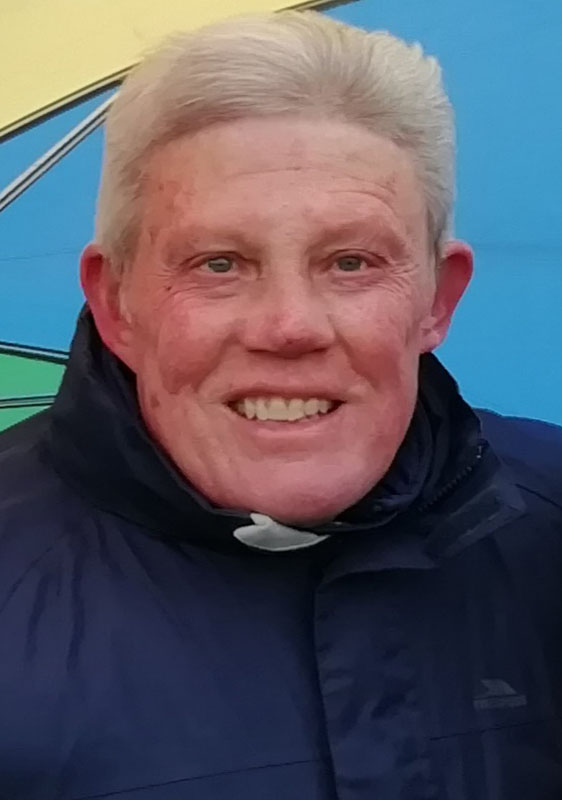 Southend United legend Frankie Banks believes that walking football sessions at Wellbeing at Garon Park's G3 artificial pitches is a fillip for the mental health and fitness of Southend residents.
Frankie, 75, who has had a 60-year association with the town's famous football league club (as player, reserve team manager, assistant manager, first-team manager, coach and community ambassador) is also a former recipient of the prestigious Unsung Hero Award at the Football League.
Now he is helping with the Garon Walking Football club which aims to give older people – both former keen footballers and those who have not played for 40 plus years – a focus and way of keeping their mental health strong too.
Frankie, who was first spotted playing football in a park aged 13 and then went to play for a host of clubs including Hull City, believes that Wellbeing's walking football gives considerable all-round benefits to older people.
He said: "What we are doing up here at Wellbeing@GaronPark is for three reasons: social, fitness and mental health. I first heard about walking football about 10 years ago and I was involved with it at school pitches and at the Len Ford Centre pitches.
"The lads that come along to play at Garon Park love it and have their own WhatsApp group where we stay in touch, send each other jokes and take the mickey. It's great for people who have, perhaps lost a partner or are on their own or without family. It's also a great way to get or keep fit.
"The Garon pitches are some of the best in the town and anyone is welcome to come along and join in. I know that staying fit and active into your 60s 70s and even 80s is possible – and everyone is supportive of each other," he added.
Frankie – who has been involved with the Southend United Trust since it was set up in 1992 – is also a member of another groups which arranges for elderly people to play 9-hole golf on the pitch and putt course at the adjacent Garon Park Golf Course.
He retains the respect of younger players throughout the county and country due to his knowledge and commitment to coaching and he's brought this experience and drive to the fast-growing sport of walking football.
But he believes that walking football provides far more than exercise.
The Shrimpers stalwart, who made a total of 100 appearances for Southend United, either side of his spell at Hull City FC, says that walking football on the excellent G3 pitches at Garons is as much psychological as physical.
"There are many old people out there in Southend who feel a bit isolated, live on their own or perhaps struggle with depression. We give them a social circle, a shared interest, mates to talk to, something to look forward to each week and a way to keep active. It's far more than just exercise, it's about fun and fitness and being part of a team. We're all mates and are very welcoming to new people."
Frankie has even been known to ring walking football mates to check that they are OK, especially if he has heard that they are feeling a bit down, or isolated.
For more on walking football at GaronPark contact Mark Elnaugh who can be reached on 07881 921155 or via his email at markelnaugh@aol.com
Barbara Howe - RE House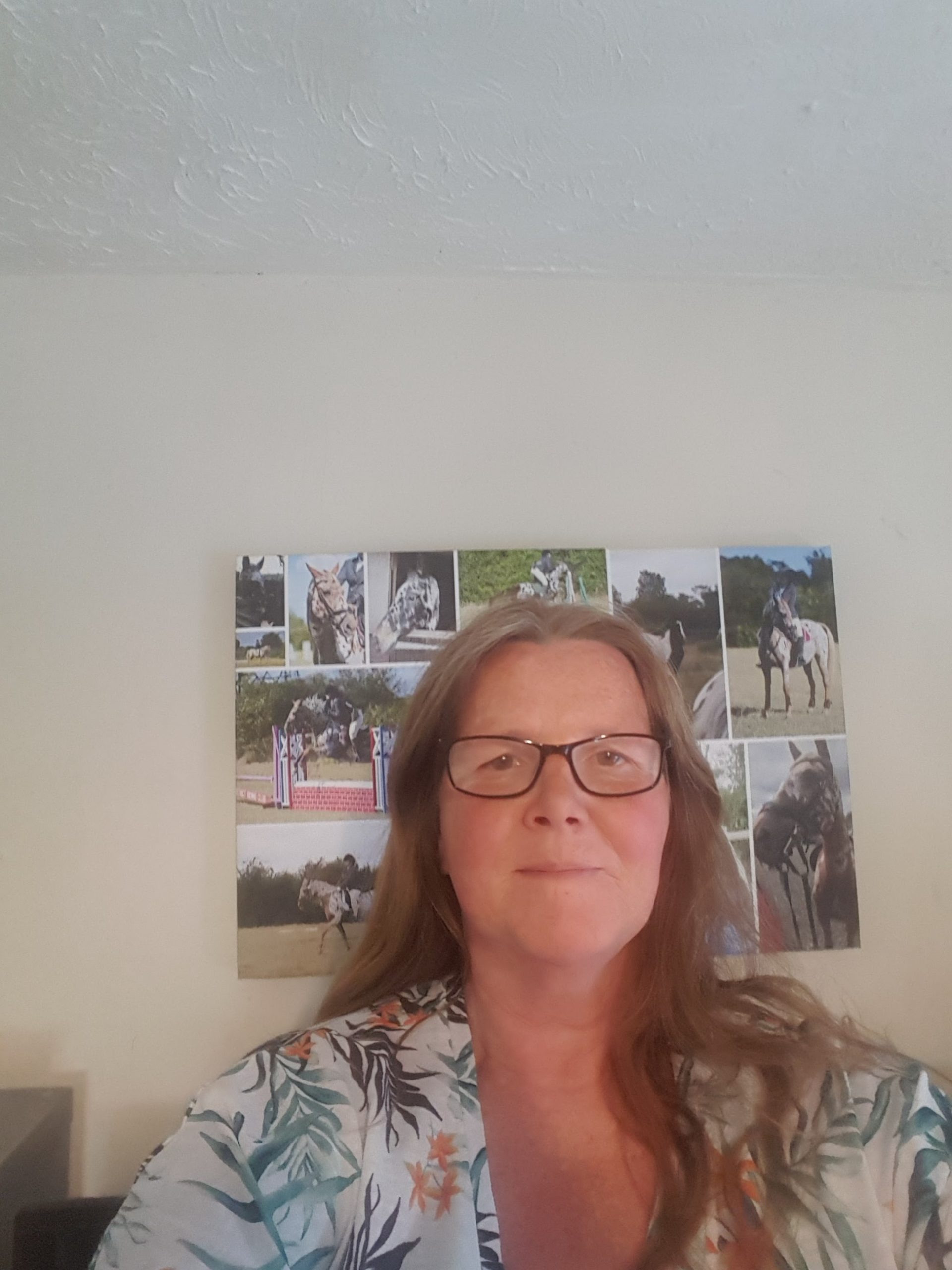 RE House manager, Barbara Howe, has been at the well-respected Southend-on-Sea organisation for more than 15 years.
She's been involved with the Weston Road organisation since the early days and has seen it grow from having just a handful of clients (at the start in 1997 in Shoebury) to more than 50 service users. But she had never seen anything like the effect Covid-19 had on her vulnerable clients, most of whom are adults with learning disabilities and autism.
RE House first started using the facilities at Wellbeing@GaronPark in early August 2020.
Barbara said: "I have worked with many of the RE House people and their families for many years, so I know them well."
"We have been delighted to use the Wellbeing@GaronPark facilities because we have been made to feel so welcome by all the staff and people on site. They are genuinely interested in us, always come over for a chat – but they gave us the space to be safe during Covid.
"They want to know what they can do to make things better and are quick to sort out any issues we have with equipment, storage or use of the facilities. Some of the people we take care of are adults with learning disabilities and autism, so they can be a loud group, but we were always made to feel like we were totally accepted and welcome," she added.
Barbara said that her boss Carol Carr had first learned of Wellbeing@GaronPark in November 2019.
Barbara admitted that she had initially been quite nervous when they started using the Garon Park facilities, because of the vulnerability of her clients.
She said: "I was a little concerned at first about using Garon Park. I was used to the set-up at Weston Road and worried that we might not be able to keep the place clean and Covid safe enough.
"But I was wrong. There was so much space and we had the freedom to be safe and enjoy being at Garon Park," she added.
Some of the things that the RE House people did included seated yoga, games, art sessions, play learning, ball skills and much more.
Wellbeing@GaronPark is a welcoming all sorts of groups with special needs, mental health, mobility and sensory problems. And 2021 is sure to be busy as organisations seek out safe, secure facilities which are Covid-safe and with plenty to do for vulnerable and activity-based groups.  Check out our website or Facebook to make contact.